Welcome to Kaykelly,
where beauty meets sustainability!
Our jewelry materials of 925 sterling silver, freshwater pearls, semi-precious stones, and cubic zirconias are carefully curated to empower you to express your unique sense of style and confidence.
We take fashion seriously, but we also care about the planet. That's why we use recycled materials and promote traceability and transparency in our supply chain.
We believe in empowering women to feel confident and express their unique style while making a positive impact on the environment.
So go ahead, and indulge in a little self-love knowing that you're also doing your part to make the world a better place.
Fine Allure
Our signature demi-fine jewelry line is named Fine Accents. You may wonder what sets it apart from other jewelry lines?
The jewelry is crafted from solid sterling silver and then coated with 14 karat gold, 14 karat rose gold, or rhodium. The plating is 1.5 micron thick. Since it is plated, we advise against wearing it in water or while exercising. It is best to remove Fine Allure jewelry before showering or working out. Gently buffing it with a dry cloth is the recommended cleaning method, and storing it in a pouch when not in use is a good practice.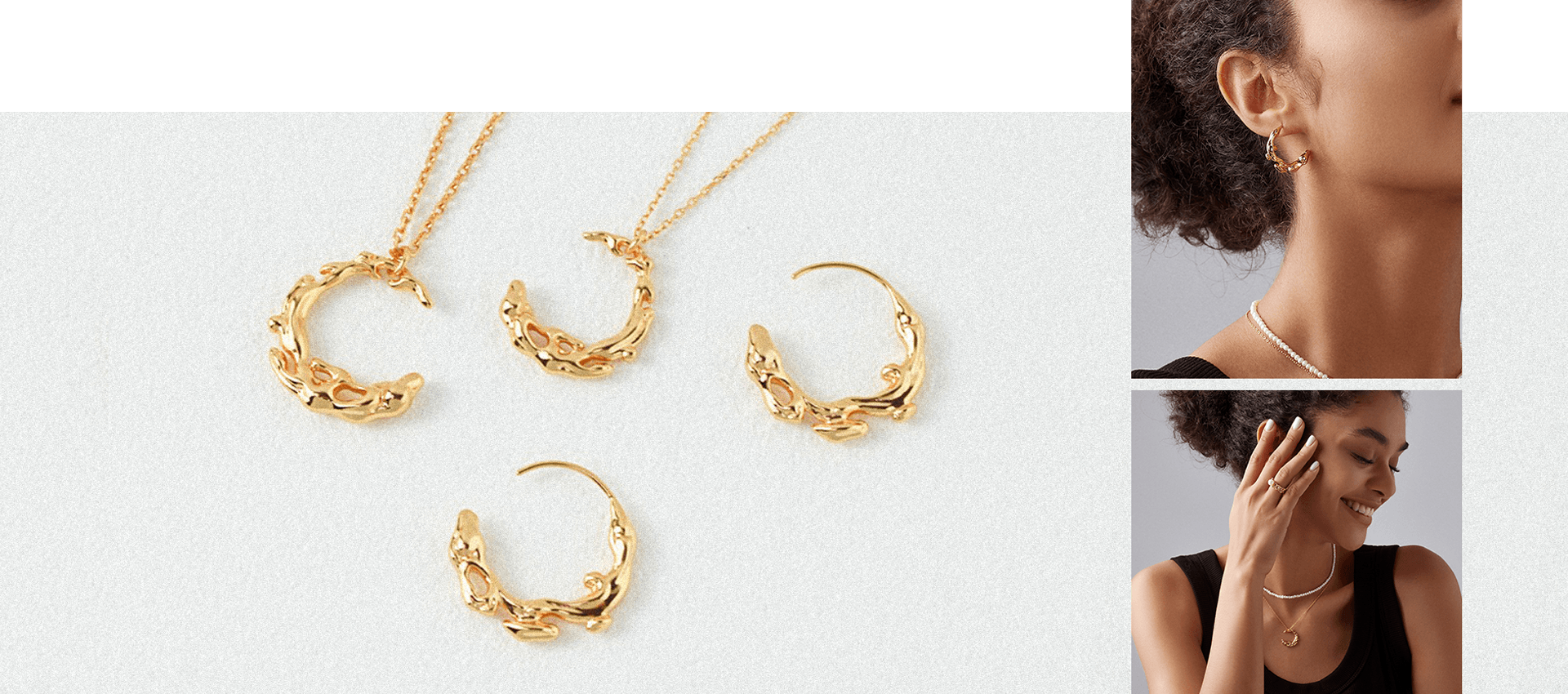 Semi-precious (gemstones & pearls)
Our semi-precious stones, including lapis lazuli, malachite green and onyx, are carefully selected for their unique colors and textures, adding a touch of natural beauty to each piece. And for those who love a touch of glamour, our carefully selected cubic zirconias will add a dazzling sparkle to any look. But our favorite material of all? Freshwater pearls, whose natural beauty and iridescence reflect the strength and resilience of the modern woman.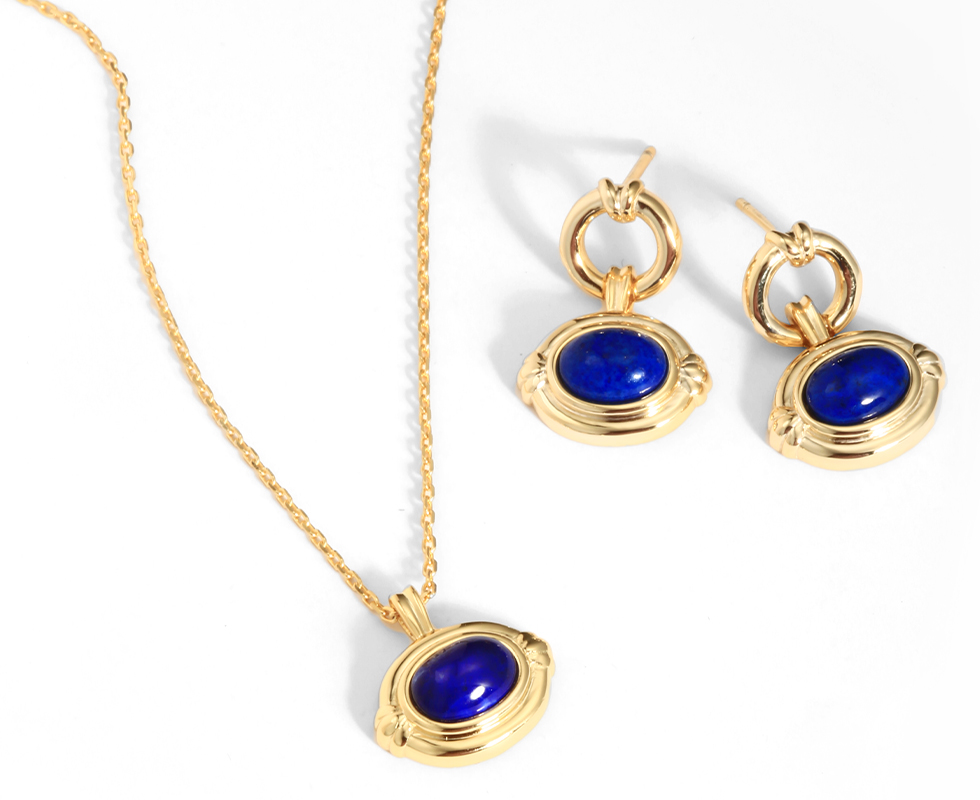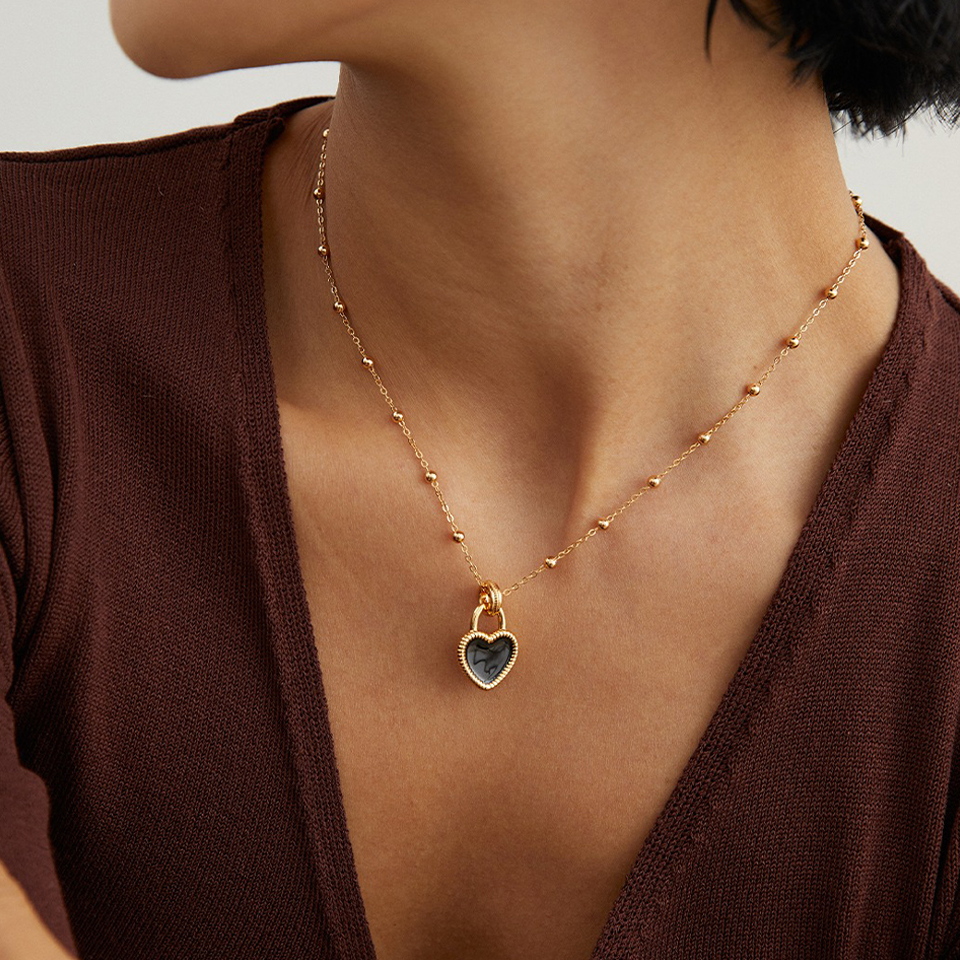 Drip Glaze
Drip Glaze is a technique that involves dripping different colors of glaze onto the surface of a material, such as metal or ceramic, and then firing it at high temperatures. The result is a stunning and unique pattern of colors and textures that make each piece of jewelry truly special.
One of the great things about Drip Glaze is that it allows for endless creativity and experimentation. Our artisans can use a variety of colors, patterns, and techniques to create truly unique pieces that are sure to turn heads. From bold and vibrant colors to more subtle and sophisticated tones, there's a Drip Glaze piece for every taste and style. In addition to their unique beauty, our Drip Glaze pieces are also highly durable and long-lasting. They are designed to withstand everyday wear and tear, ensuring that you can enjoy your favorite pieces for years to come.